– Advertisement –

Shortly after Shatta Wale was set free by an Accra Circuit Court presided by Emmanuel Essandoh for falsely claiming he was dead in October last year, he challenged his fans to show him love.
The former rapper was merely given a fine of ¢2,000 which is just a chicken change for him premised on the magnitude of the protracted case which started somewhere last year.  
The famed Dancehall act had earlier pleaded not guilty to the offence but changed his plea today with his lawyers urging the court to have mercy on him and give him a lenient sentence.
Immediately after he gained his freedom, he stormed his favourite social media platform, Facebook to ask his fans to send him ¢2,000 each which happens to be the amount he was fined. 
– Advertisement –

His message also sought to test the loyalty of his vociferous fans who have on numerous occasions been formally recognised as the biggest fanbase in Ghana.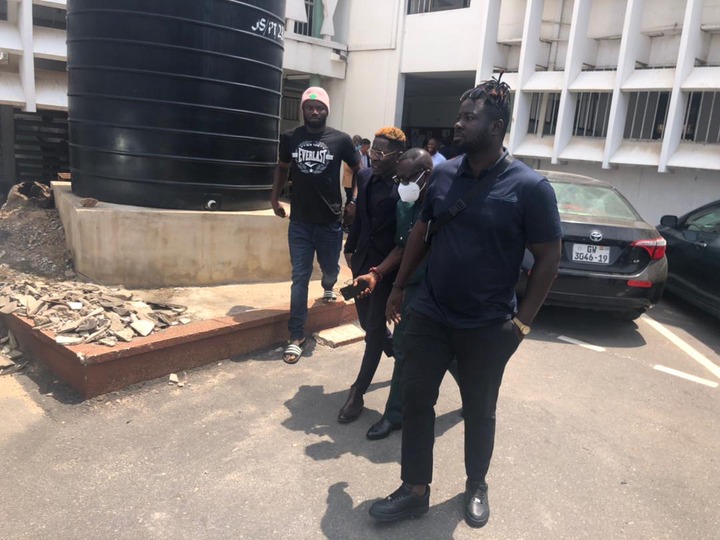 The SM boss charged his fans by saying, "If you know you love me send me momo 2k now !!!! Today to Friday is a holiday for SM …Make merry and have fun !!!! #ShattaLaw No more fake prophecies 💡 God bless our homeland ghana 🇬🇭 Let's continue with #GOG album 💡".
– Advertisement –

In a matter of seconds, his legions of fans demonstrated their mad love for their leader and mentor by doling out ¢2,000 each. 
The multiple award-winning artiste who wields the enviable record as the most decorated Dancehall artiste in Africa, thanked his fans for the overwhelming solidarity they have shown him while asking them to keep sending the money. 
He posted;
"I am seeing the Momo's Thank you and thank you and thank you 🙏 Keep it coming God will bless you all 0541233322 Keep sending ,will go live soon on this 🙏"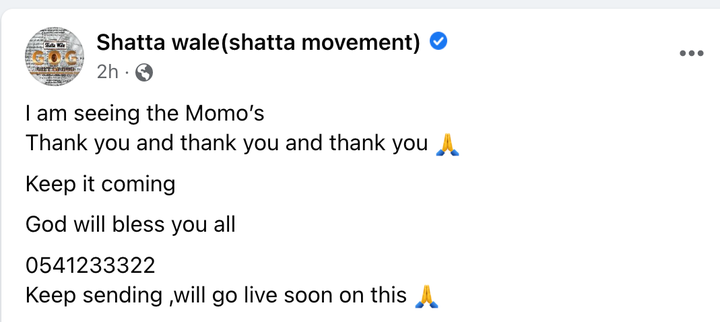 – Advertisement –